About Entre amigos





Entreamigos strives to achieve its mission to increase learning opportunities for children and families through the implementation of educational programs based on principles of integration and collective community action. The vision of Entreamigos is to provide the children and families of San Pancho with the skills needed to contribute to their changing communities in a positive way.

Visit their website to learn more.

​
Volunteers make a difference

Over 50 volunteers took a day out of their dreamtrip to help out the local recycling and children's center.

We are a diverse group that not only play together, but learn and grow together and work hard together.

To learn more about the dreamtrips and how you can be a member or our great community send me and email at vacationgypsy@gmail.com

To help out Entre Amigos you can

Donate here ​
What I learned

You don't have to be an expert to make a difference. Everyone has strengths and little ways that they can contribute. 50 volunteers can do the work in one day that would take months for the community to complete.

The recycling program of Entre amigos has made the San Pancho community a much cleaner place to live.
​

Powered by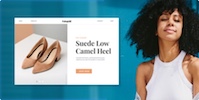 Create your own unique website with customizable templates.