​First what not to pack…
​
1. NEW – Don't bring it! Whether rolled up, folded, or tucked one of the pockets: new or never worn it, don't bring it. A vacation is not the time to break in new shoes. You want to be comfortable and relaxed. If you want to bring new shoes, break them in before you go so that you know if they are going to be comfortable. That new shirt, pants or jacket might be too tight or too flimsy. Don't take the chance! I always pack my favorite clothes, even if I've worn them a hundred times.

2. Don't pack clothes that require ironing. You want to spend your time seeing the sights and venturing out to new places, you don't have time for ironing!
​
3. If you can't afford to lose it financially or emotionally, don't pack it!

​Do pack…

Your favorite comfy shoes! At some point it's about comfort, not style. Probably the day you get there. ​

Clothing that is interchangeable and match just about anything! It's good to be prepared. I'm not afraid to wear a long sleeve shirt with a pair of shorts when a tank top doesn't seem appropriate or I spilled red sauce on my favorite short sleeved shirt. I pack mostly Solid colors or like colors and save the patterns for the dressy stand-alone outfit or skirt.
A jacket. Change of weather or change of plans can happen at any moment.
Bag with wheels! Better yet, the 180 degree wheel suite case is amazing! Once you try it, you will never go back!
The second time you think of something, PACK IT! We all get busy, and if we wait, we forget.
Pack dryer sheets in with your clothing. They remove static, deter bugs, and your clothes smell wonderfully fresh!

​Bonus tips

Pack your socks in your shoes.
Rolling up non-wrinkle items in your suitcase really does save space!
Check with the hotel before buying forgotten toiletry items, they may just have it free of charge!

So tell me, what are your favorite packing tips? Surely you have some amazing tips you'd like to share. Leave me a comment.
Powered by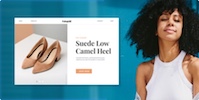 Create your own unique website with customizable templates.