Not everything blends together. Sometimes you just have to try a few things out until you find a combination that you like.

This morning I made a smoothie that is worth remembering.

Must haves that I add to every smoothie... and my why...

I start every smoothie with a

fresh banana

. It's a Low cost fruit with a lot of hidden benefits. It has been said to help reduce bloat and increase energy. For just about 19 cents each, I add one in every smoothie!

Next, I choose my

favorite apple

. An apple a day... right! Apples are rich in antioxidants and dietary fiber. It also takes away the harsh flavor of my next ingredient...

SUPER FOOD powder.

I try to go with somthing organic. I've been using the Orgain brand from Amazon. One little scoop of Superfood powder goes in every smoothie! It has a distinct taste so I never drink it alone. But it goes well with the other ingredients of my smoothie. Another great one if you want to detox is the Amazing Green Grass Superfood & Detox. Pretty much any superfood I have tried is about the same.

Next I choose my protein. The one I like best so far is the Complete Plant Protein. It is a super fine powder and does not taste chalky.

Next, I add about 1 cup of crushed pineapple. I have been using canned but always choose one in natural juices and not the sugary syrup. Fruits are sweet enough, no extra sugar is necessary in my opinion.

Lastly, I use one Coconut water.

It's packed with antioxidants, amino acids, enzymes, B-complex vitamins, vitamin C and minerals like iron,

calcium

,

potassium

,

magnesium, manganese and zinc. I usually buy a twelve pack so I have one for every day of the week and then some. I use one entire 660ml bottle in each smoothie.

That's it! Just add all to the blender and blend it up!

This is how I love to start my mornings. How do you like to start yours?
Powered by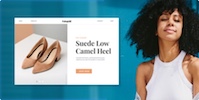 Create your own unique website with customizable templates.