​Travel More

If there's one thing I've noticed over the past 3 years, it's that many of my friends and family or people I talk to back home love to tell me how lucky I am that I travel so much all while making excuses why they can't travel. It's too expensive. They can't get time off work. They have kids.

When I suggest solutions to these "problems", they still don't take action. Why? Because they're often hiding behind the true reason: they're scared. When you really want something, there is always a way to make it happen. The longer you put something off, the harder it is to finish it.

Unfortunately, most people who wait to travel the world never do. They let this remain an unspoken dream.

You don't need to sell all your worldly possessions or become homeless to travel. Just get out there more than you do now. Start with a weekend in a different state. Then maybe try a week in the country next door. I once thought that I couldn't find the time or money to travel. But then a friend showed me a better way. And you can do it too!

The new iphone, car, or remodeling project can wait. If you truly want to travel more, you can make it happen. Once you make the commitment, you will be glad that you did it.

It's a big, beautiful, exciting, and fascinating world out there. Get out there and enjoy it!

If asked, I would rather spend my money on experiences than "things." The new phone upgrade can wait, take me to Paris! Or perhaps a trip to the Grand Canyon or some other place that I have never seen.

One thing is certain. You can't get your time back, spend your time wisely.


Powered by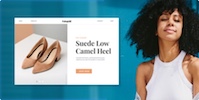 Create your own unique website with customizable templates.